 Are you ready to transform your mind and body?
Are you ready to energize your spirit to become the best version of yourself? Are you ready to master your mindset, raise your self-esteem & boost your passion in life?
If the answer is YES, join us for this transformational experience!
Do you feel exhausted?
Do you feel 'Stuck'?
Do you want to learn how to transform negative emotions into positive ones?
Are you interested in learning tips from ground-breaking research?
Do you want to raise your self-esteem?
Would you like more joy and happiness in your life?
…If any of your answers are 'yes', then we have just the thing for you…but first let me tell you how it all started…
When chatting one day with a friend, I discovered that I wanted to bring more conscious and enriched relationships into this world, to make it a better place to live, for our children and grandchildren.
I decided to create a special space to feel safe and welcome every question and build a thriving community of positive & conscious thinkers.
Why positive? Based on psychological research, people are more likely to heal their past, if they think positively in the present moment.
Why conscious? Because I believe this is the main block for people who suffer. Most suffering happens unconsciously. And that creates even more suffering. Once we bring awareness to who we are and why things happen the way they do, we can do something about that.
And that's how Emotional Kaleidoscope was born.
Emotional Kaleidoscope is a concept that allows all emotions to be seen in light and appreciate their strength and beauty.
So, to cut a long story short, I invite all who are interested in self-development. People who want to learn new ways to see themselves. Those, who want to be close to like-minded people and have a bright life. A life full of passion and love.
Join us!
Your 21-Day Experience Includes:
DAILY TEACHING
You will have daily video and written tips and exercises from Darya with tools that will help you transform your body, change your mindset and energise your spirit.
WEEKLY LIVE Q&A
Weekly LIVE Q&A Sessions where you can get your burning questions answered by Darya. This is your opportunity to receive super high value personal mentoring (that would cost you thousands otherwise).
COMMUNITY OF PEOPLE TO SUPPORT YOUR TRANSFORMATIONS
You will be given access to a closed community of like-minded people. It's always better to work together and have support not just from trainers but from the participants themselves.
The programme is exclusively online and includes 3 parts
MODULE 1:
(Day1-Day7)
Is about preparation and getting you into your FLOW, your ZONE, boosting your energy, which we will need during the following week.
MODULE 2:
(Day8-Day14)
You will explore and understand the neuro-science and biology of negative emotions and how to transform them into positive ones.
MODULE 3:
(Day15-Day21)
You will have practical tools and resources to bring you more joy, happiness and positive states.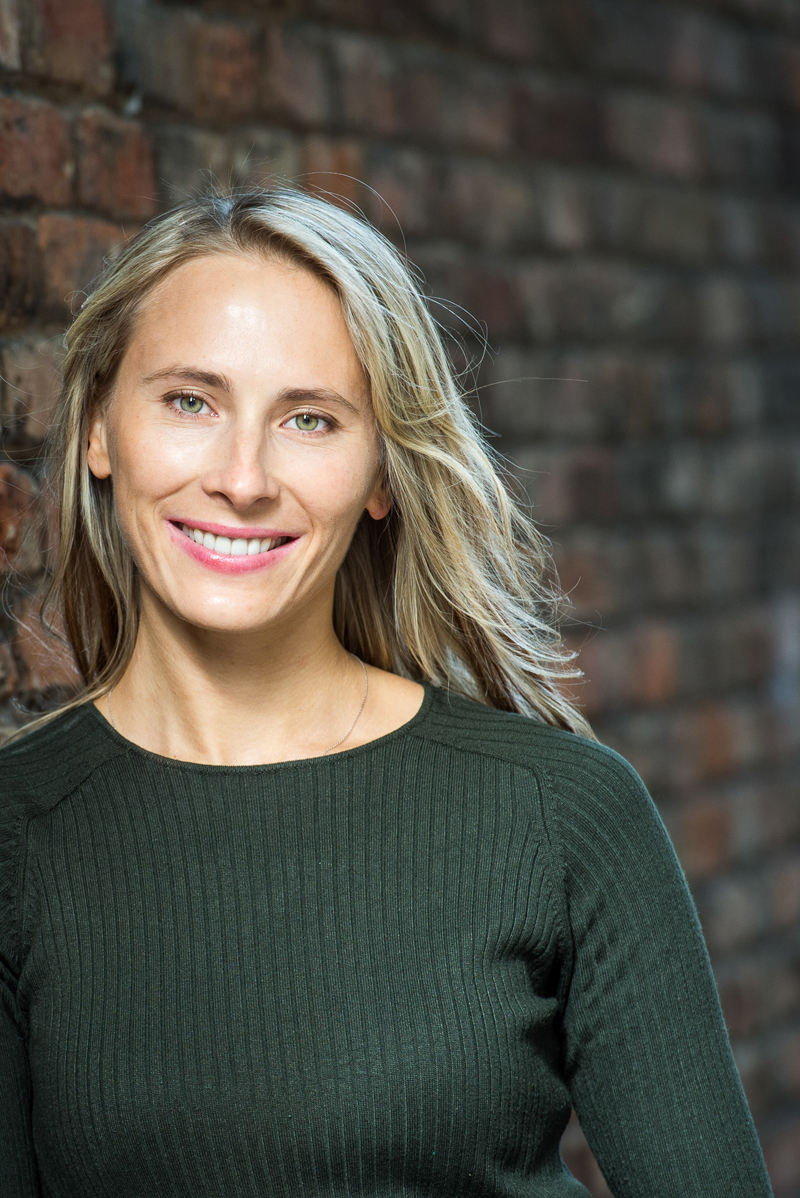 WITH MORE THAN 10 YEARS OF COACHING & TALENT MANAGEMENT, DARYA HAS A PASSION TO HELP PEOPLE FULFILL THEIR POTENTIAL AND BE THE BEST THEY CAN.
Darya Haitoglou is a Psychologist and a Professional Certified Coach.
She believes that the main issue that stops us to live our life to the fullest is our low self-esteem. Throughout her private psychological practice she has gathered a toolbox of effective methods of helping people raise their self-esteem and feel their self-worth, which creates a better future for each and every individual.
Working in different countries and cultures, as well as being a mother of two, she wants to help others create love-rich, guilt-free and congruent families & individuals, as well as help grow meaningful and sustainable businesses.
Darya is a Cambridge-trained, seasoned coach with corporate experience in one of the largest corporations, she has been featured on BBC radio, Huffington Post and many journals and magazines around the world.
Darya's style is empathetic, direct and insightful. She sees goodness in everything, having a positive and non-judgemental approach to her clients.
WHAT ARE THE PRACTICAL BENEFITS?
YOU WILL LEARN HOW TO MANAGE EMOTIONS
Based on the ground-breaking research you will uncover and transform negative emotions into positive ones
HOW TO USE YOUR RESOURCES TO HEAL YOURSELF
You will enjoy self-healing under a careful guidance Darya
YOU WILL HAVE PERSONAL TRANSFORMATIONS INTO A BETTER STATE OF BEING
You will learn how to re-write your story, how to use consciousness to access your deepest resources.
✿ With a top coach at your fingertips, there is a huge value to this experience.
✿ I wanted to make this training available to every woman and I thought long and hard about the investment for this program.
✿ I know you are ready to put in the work and invest in yourself but sometimes you don't have thousands to invest in working with a coach.
✿ It's important for me to bring this opportunity to many women and that's why I am making this programme available to you FOR £195 (INSTEAD OF £1000).
That's right, £195. Just over £9 a day. Would you invest just over £9 a day to transform your emotional life, to become more resilient to stress? I would! It's a no-brainer investment. And… Every sign up will be supporting the Nepalese charity:  Marpha Foundation.
TO GET STARTED?
21 Day Emotional Kaleidoscope Training
Daily teaching
Weekly live Q & A
Join community of women to support your transformation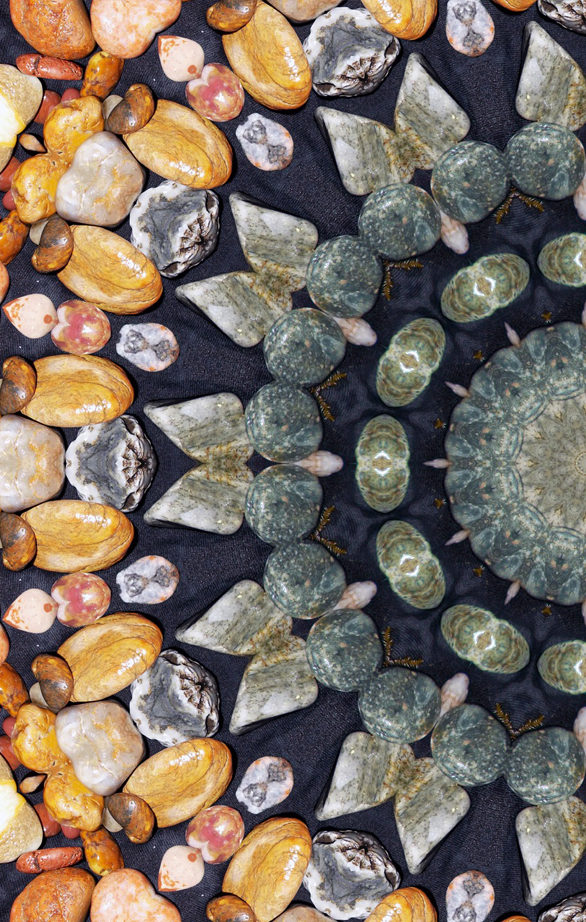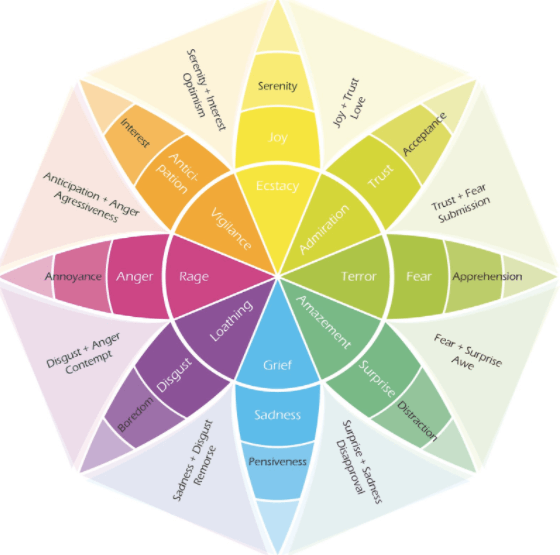 What is the philosophy behind this training?
The Emotional Kaleidoscope stems from the work of the trainer. Darya is a co-developer of the Psychology of Human Enrichment, Director of the Institute of Virginia Satir in the UK and NLP trainer.
The Emotional Kaleidoscope Programme was also inspired by the work of Plutchik and his emotional wheel theory.
WHAT OTHER WOMEN SAY ABOUT Emotional Kaleidoscope?
Katie Bea
"I found the course extremely enlightening and still use the techniques 2 months on when I feel I need a lift. I would recommend partaking in this course if you would like enlightenment and gratitude…"
Ksenia Orekhova
"What I wanted to gain from this course was to learn to become more positive and content with life. I really do believe that in the past 3 weeks I have learned some great little tricks that already have changed my outlook on life for the better and made me more appreciative of what I already have! Over the next few weeks I will definitely be coming back to this group to rewatch some videos and do some more contemplation, so thank you for leaving this Facebook group open for us. Thank you, Darya, for your guidance and patience"
Anna Goritsas-Tsaparas
"You helped me find the positives in almost every negative situation the last 21 days. This is a big change and step for me. Thank you very much!"
Olga Chetyryova
"I didn't know what to expect from this adventure, I felt low and thought it was just my nature which I couldn't change. But am going away with a reminder of what is important to me, what makes me feel good, what makes me feel sad and what I can do about it, a reminder to give myself time and attention to my feelings, awareness of how I am and how it affects others around me; I've stared to believe that I can learn to be more positive. I have learned little tips and techniques which I hope I will continue practicing every day. Darya, thank you for your guidance, time and wisdom."
Susan Tweddle
"Darya's enthusiasm to encourage us all to be the best we can be was the attraction for me to join the Emotional Kaleidoscope pilot a few weeks ago. An opportunity to check in with fellow participants, a reminder to check in with ourselves and having various themes for different days was very refreshing."
What is different about this programme?
The unique concept of Emotional Kaleidoscope is a new way to look at how we heal our emotions and how we can learn from our past by raising our consciousness. I have combined 15 years of experience working with women to help them raise self-esteem and enrich their relationships. You are in very safe hands. That is already unique.
Is it therapy?
It is an educational programme and it is not therapy, although there may be a therapeutic effect. If you require a medical or professional mental health practitioner, let us know and we will direct you to the right person.
If you still have questions, feel free to contact info@daryahaitoglou.com
What if I am going to be away for a couple of days during the programme?
We will make sure we have available materials for you and you can always catch up through the Facebook Group.
How will we connect for the group call?
We will send you instructions via email. So make sure you register, to let us have your email address.